*This post may contain affiliate links.*
In life, we go through easy times that we can say, "Yep, God is good!"
We go through difficult times when we say, "God, where have you gone? Why aren't you here helping me?"
We spend our lives as Faith Finders. Sometimes it is much easier said than done.
After praying both alone and with my friend,
Jennifer
, we have decided to create a group on Facebook. Our prayerful desire is to
support and encourage women as we read the Bible and other books about Christian living. We hope to do this while implementing the truths we are learning into our lives.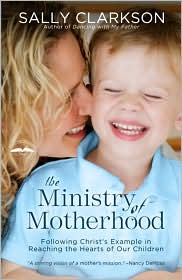 Please feel free to stop by and join the group. You can read the book with us or just hang out and join in the conversation. Maybe this book doesn't pertain to you, but we could still pray for you or with you? The next book we read or topic we cover might be more interesting. We look forward to getting to know you there!
30 Charm is deceptive, and beauty is fleeting;
but a woman who fears the LORD is to be praised.
31 Honor her for all that her hands have done,
and let her works bring her praise at the city gate.
Proverbs 31:30-31